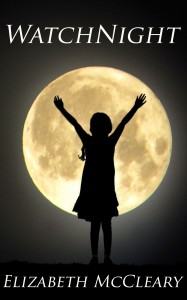 It's up, it's up, it's up!
I know I haven't been communicating as much as I intended lately, but partly that's related to the fact that I've been busy putting the finishing touches on my short story!
Anyway, my story, Watch Night, is now available for download. The catch is, the only way to get it is to join my mailing list. You can do that by going here and signing up. (And never fear, I despise spam. This is a low-volume list that is only to let you know what's going on with my writing, and what's coming up in my publishing world.)
I'm really looking forward to hearing your feedback on this, so make sure you go sign up now!